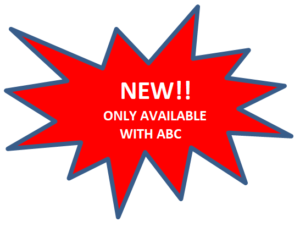 FREE ONLINE RECREATIONAL SKIPPERS TICKET COURSE
– THE ONLY ONLINE COURSE IN WA!
THE BEST AND EASIEST WAY TO LEARN ->
CONTAINS VIDEOS – LESSONS – MULTI ATTEMPT QUIZZES – RESULTS FEEDBACK – PROGRESS CHECKS. 
Aussie Boat Courses has now joined forces with Australian Boating College who is Australia's leading provider of Recreational Skippers Tickets/Boat Licences through cutting edge online training systems coupled with some of the most experienced and talented marine trainers in the country.
Together we have developed Western Australia's only interactive online training course for the Recreational Skippers Ticket. This course involves numerous videos and quizzes (not just boring text) so you will actually enjoy the process of learning. You will learn what you need to pass the Recreational Skippers Ticket and so much more that will help keep you safe and confident on the water. We know everyone learns at a different pace, so online you learn at your own pace.
When you book a course online we will email you your username and password so you can start learning right now, go on what are you waiting for!
Our Guarantee:  100% Pass Rate… or it's FREE!
Over 10 years training 1000's of WA Skippers.
Better training techniques + better trainers.
Means you become a better skipper, simple.
West Australian's now have to obtain a Recreational Skippers Ticket to show they have the minimum standards necessary to operate a boat that has an engine greater than 6hp.

Find out which Skippers Ticket Course applies to you by going to our RST Training Course page. The assessment is in two parts, theory and practical. You may be exempt from part or the whole process if you have completed past training courses or hold marine qualifications.
Australian Boating College, Western Australia provides the complete one stop training centre for you to gain your Recreational Skippers Ticket.
When is our next course? Full Course details are here
Head trainer, Pete Ilott, a Grade 3 Master Mariner, has skippered vessels all over Australia in commercial fishing and tourism since the 1990's. He is also a very experienced trainer and assessor in the marine and tourism industries. To say he knows his "stuff" is a massive understatement.
Read what others are saying about our Boating Courses here.
When Should I Apply For A Recreational Skippers Ticket?
Regulations state that anyone who wishes to operate a recreational vessel over 6 horsepower (jet ski's included) must have at least 1 person on the vessel at all times that holds a RST.
So you need to get one straight away!
What Do I Need to Know To Complete The Course?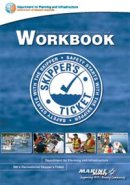 The theory is the most difficult part of your Recreational Skippers Ticket. Once you book online you get access to our free online training course (the only one in WA) and the learning begins. You also get the RST workbook emailed to you and have access to our online training room that is free for everyone. With all these learning tools you are now ready to gain your Recreational Skippers Ticket.
You can also download a copy of the workbook (pdf) from this link… Recreational Skippers Ticket Workbook
What Do I Do Now?
View our complete range of Skippers Ticket Training Courses and decide which option applies to you. The entire course is guaranteed, No Pass, No Pay! And so far we have had a 98% pass rate.
If you have any questions, please feel free to Contact Us.