Need to get a Recreational Skippers Ticket or Boat License but not sure where to start? Welcome to Western Australia's premier training centre for  gaining your RST that guarantees you Pass or you don't Pay!
Our Guarantee:  100% Pass Rate… or it's FREE!

Over 10 years training 1000's of WA Skippers.
Better training techniques + better trainers.
Means you become a better skipper, simple.
West Australian's now have to obtain a Recreational Skippers Ticket to show they have the minimum standards necessary to operate a boat that has an engine greater than 6hp.

Find out which Skippers Ticket Course applies to you by going to our RST Training Course page.
The assessment is in two parts, theory and practical.
You may be exempt from part or the whole process if you have completed past training courses or hold marine qualifications.
Australian Boating College, Western Australia provides the complete one stop training centre for you to gain your Recreational Skippers Ticket.
When is our next course? Full Course details are here
Head trainer, Pete Ilott, a Grade 3 Master Mariner, has skippered vessels all over Australia in commercial fishing and tourism since the 1990's. He is also a very experienced trainer and assessor in the marine and tourism industries. To say he knows his "stuff" is a massive understatement.
Read what others are saying about our Boating Courses here.
When Should I Apply For A Recreational Skippers Ticket?
Regulations state that anyone who wishes to operate a recreational vessel over 6 horsepower (jet ski's included) must have at least 1 person on the vessel at all times that holds a RST.
So you need to get one straight away!
What Do I Need to Know To Complete The Course?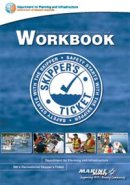 Everything that you need to know, for both the theory and practical assessments, is contained in the workbook supplied free from the Department of Transport.
The Recreational Skippers Ticket workbook has been designed for self study in mind with self test questions at the end of every chapter. The theory assessment is a 40 question multiple choice test where the pass rate is 34 correct or better. You get eighty minutes to complete the test but most people finish in about half an hour.
You can also download a copy of the workbook (pdf) from this link…
Recreational Skippers Ticket Workbook
RST Workbooks are also available from Metropolitan and Regional offices and agents of Driver and Vehicle Services. Workbooks are also available at the following DoT offices
Metropolitan Department of Transport Offices located at:
1 Essex Street Fremantle
14 Capo D'Orlando Drive South Fremantle
Marine Education Boatshed Riverside Road East Fremantle
Hillarys Boat Harbour
Mandurah 109 Breakwater Parade
Regional Transport Offices located at:
Kununurra
Broome
Karratha
Exmouth
Carnarvon
Geraldton
Bunbury
Albany
Esperance
You can also call the Department of Transport on 1300 863 308 and they will post you out a workbook or alternatively email them at Rec.SkippersTicket@transport.wa.gov.au
What Do I Do Now?
View our complete range of Skippers Ticket Training Courses and decide which option applies to you. The entire course is guaranteed, No Pass, No Pay! And so far we have had a 98% pass rate.
If you have any questions, please feel free to Contact Us.